Hospitals are the representative places for large areas and high traffic, with strict environmental hygiene standards, and a good and comfortable clean environment will help patients to maintain a good state of mind. However, if you rely solely on the manual use of mops and brooms, efficiency will not be improved, especially under the current epidemic control management.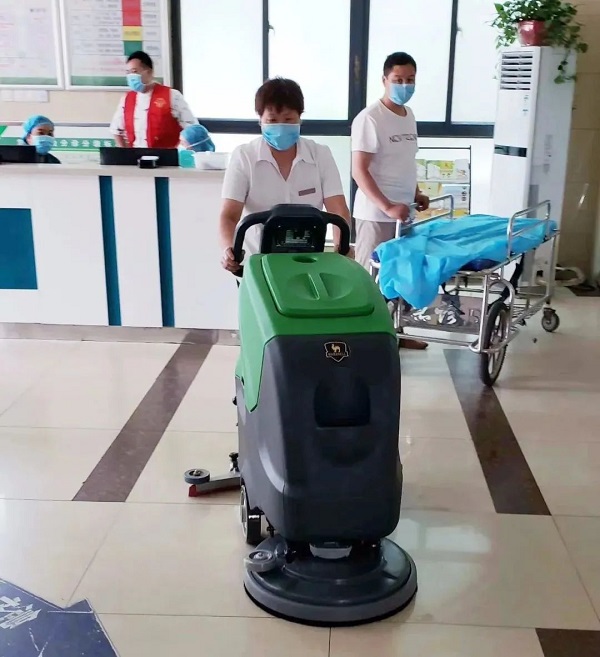 More and more hospitals are now choosing cleaning equipment such as scrubbers to help with cleaning operations. It goes without saying that choosing an electric scrubber, for example, has very obvious results and outstanding advantages. --they choose all the electric scrubbers from Marshell.
The performance advantages of Marshell electric scrubbers are as below.
One is that it uses batteries as the power source, has no exhaust emissions, has low carbon, and no pollution, has low working noise and does not disturb the normal recuperation of patients, very much in line with the environmental health requirements of the hospital, and in the hospital particularly favored cleaning equipment. Secondly, it has a strong cleaning capacity, washing, suction, and quick-drying in one step, which can make the hospital floor dry and dust-free with washing, saving time and effort compared to manual cleaning. The dry and tidy ground not only provides safety and convenience for people walking but also avoids the breeding of bacteria, purifies the air, and is conducive to the maintenance of the overall hospital environment.
Thirdly, the scrubber is small and flexible, and can effortlessly shuttle through narrow areas such as hospital aisles and corridors, leaving no dead space for cleaning.